The time of opportunities for new paths is now
The time of opportunities for new ways is now!
Let's shape it together!
Our recommendations:
Let us practise confidence.
Confidence is an attitude that brings us closer to action and change. Confidence has something both gripping and questioning about the future at the same time. It asks: What can I do, what are my competences? What can I have an impact on? What is changing and how can I respond to it myself?
In the Zu-versicht - therein is already the looking towards AND looking within.
In the confident we no longer ask "how will the future be exactly? (no one can know), but "what can we do for the future"? We enter into our inner responsibility for the future, and thereby we MAKE the future.
Let us be confident together, because confident people believe that something is possible that they themselves help to create.
It is not self-evident!
While the pandemic and the lockdown brought the economy to a standstill around the world and affected each of us - traders, brands, manufacturers - it becomes even more necessary to pay attention to acting humanely and equally throughout the value chain.
That is not self-evident!
I would therefore like to thank you for placing your trust in me and my partner companies - the knitting factory, the tailoring workshop, the felt studio and my suppliers - for placing orders with us and for remaining loyal to us even in these times.
We thank you very much for your loyalty and "Made in Austria".
Adhere to the seasonal cycle.
We recommend following the seasonal structure by selling summer goods in summer and winter goods in winter.
Price reductions for remnants will only be granted at the end of the season.
This reflects our appreciation of people, animals and nature.
Let's stay flexible!
We offer you the possibility to supplement your assortment at any time by reordering models and colours. Because contemporary quality is always in fashion and so you get the opportunity to present and position your assortment again and again.
We also offer to fulfil individual customer requests and orders and if the desired item is not in stock, it can be knitted within a short time. 
Our offer to you: Reorder possible at any time.
Let's stay in touch!
Times are changing and we are all in the same boat. Share your concerns with us.
#ogether we create more
Our way: Slow Fashion Knit "Made in Austria" since 2006.
Knitted in 100% pure natural material: extra-fine, mottled merino wool.
knitted in a family-run knitting factory to maintain the high standards of quality, finish and flexibility 
knitting is done in the vicinity of Vienna to keep the CO2 footprint small 
is not designed following every trend, but the collection grows
the earlier models can always be combined with the newer ones, thus a long life span of the models is implied
Repair service for the favourite pieces at cost price is offered
It is the sustainable idea of a capsule wardrobe "Slow Fashion Made in Austria". Let's walk together and respect people, animals and nature.
Here we have 2 articles by recognised specialists for you to read.
TIP: You can click on each one to go directly to the post.
Matthias Horx: "What comes after the crisis - a trend analysis".
Li Edelkoort: "Stillness-Stillness - the most important trend for autumn/winter 2021/22".
What comes after the crisis?
A new trend analysis by futurologist Mattias Horx.
One thing is certain: the crisis and its deep upheavals will be followed by new spaces of opportunity. The coming months will be a decisive moment for all companies to set their course.
Is the leap into a resilience movement towards new, glocal and adaptive networks succeeding?
Are we moving towards a resilient society?
Or is the only way out an old and then certainly tougher competition?
The time of opportunities for new ways is now!
"The Corona crisis marks the beginning of a long cycle of renewal in the economy."  In his new analysis, futurologist Matthias Horx postulates three phases of renewal that help companies understand what they need to adjust to now in order to emerge as winners from the crisis.
Phase 1 - Destruction and Re-Vision: Whatever it takes!
Premises: Health, safety and liquidity
Phase 2 - Window of opportunity: Now or never!
Premises: Identity, creativity and speed
Phase 3 - Adaptation and new models: Manything goes.
Premises: Glocalisation, digitality and adaptivity
"The roadmap to the post-Corona economy does not follow a straight line; rather, we will see adaptation processes at different levels and at different speeds. For companies, the most important thing is to switch into learning mode. For even the slow "rebooting" of the economy will take place under "abnormal" conditions. Improvisation, role-finding and letting go of old routines are therefore on the agenda. This requires a creative mindset and a culture of wanting to learn in the midst of the crisis.

The 2020s are becoming the decade of resilience."
You can read the whole white paper HERE.
More: Matthias Horx: "The Economy after Corona", 16 April 2020
Resilience: The ability to adaptively adjust to changing environmental conditions. Psychological resilience/ability to survive difficult life situations without lasting impairment.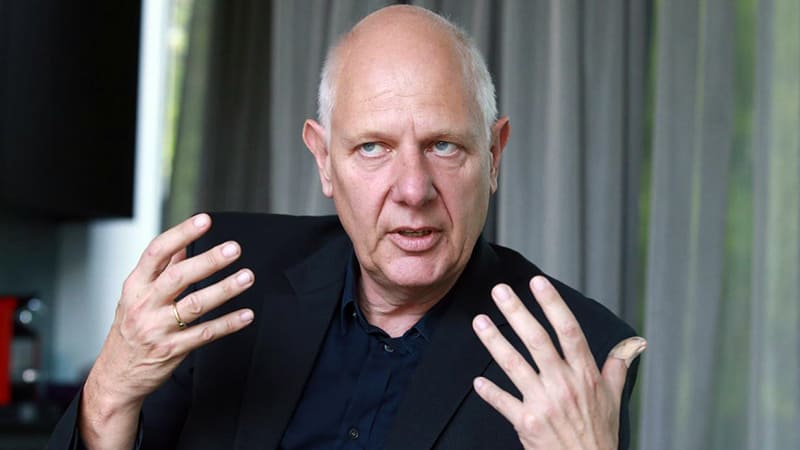 © Kurier/Juerg Christandl
"Stillness - Stille" - the most important trend for autumn/winter 2021/22
by the renowned trend researcher Li Edelkoort
Disruptive power of the Covid-19 crisis by Lidewij Edelkoort
The first sentence announcing the seminar: "We are taking a break to catch our breath." And further: "People are finally ready to change their ways and loosen the shackles of their shopping addiction." Or: "As if punctuated by a comma, we take time to reflect, to consider the meaning of our lives and our work."
That doesn't sound like autumn 2021. That sounds like the moment of pause that the Corona crisis has just brought us to. What Li Edelkoort predicts for the autumn of next year could become truth sooner: "A feeling of liberation and lightness will be the result. That doesn't mean we will stop doing beautiful things - on the contrary."
For 35 years, Li Edelkoort has been one of the most important trend researchers in the world. Her predictions for the next season sound almost as if she had foreseen the crisis. We stay at home to slow down the accelerating spread of the corona virus. We work from home and get up to dress normally for the home office. From a fashion perspective, "normal" in this case would mean the new trends for spring. For example, the trouser suit with knee-length trousers, the man's shirt, a deconstructed trench coat for the daily walk, plus a few 90s comebacks.
But it is not only because production has become more difficult and consumer behaviour has long since slowed down that the question arises:
What do we really want to wear when the Corona crisis is over?
Together with other experts, Li Edelkoort is sure that the coronavirus is "the best thing that could have happened to the environment". A provocative thesis, with a lot of truth in it. Already, the consciousness of brands, designers and consumers is changing.
In an interview three weeks ago, Edelkoort predicted: "The virus will show us how to slow down and provide a better environment, even on a large scale."
What will be the result?
"We enter a quarantine of consumption where we are happy with a plain dress and rediscover old favourites we already own." A much pursued activity during the current curfews is cleaning out the wardrobe. Afterwards, you don't want to randomly fill it up with fast-moving trends again.
Most of the fashion houses' new collections for next year are being created right now in the designers' home offices, in video conferences and with an altered state of mind. Instead of producing one collection after the other and fresh drops for more Instagram influence in between, maybe now you can finally get back to the true values.
In the future, designers would no longer have to design so many things, but each one with a soul. Less and better, sustainable and extraordinary. "Craft artists have a future," Li Edelkoort just said in an interview with the industry magazine Business of Fashion. This goes hand in hand with a return to local know-how.
Clothing with soul is created from local craftsmanship.
More: Harpersbazaar: Fashion after Corona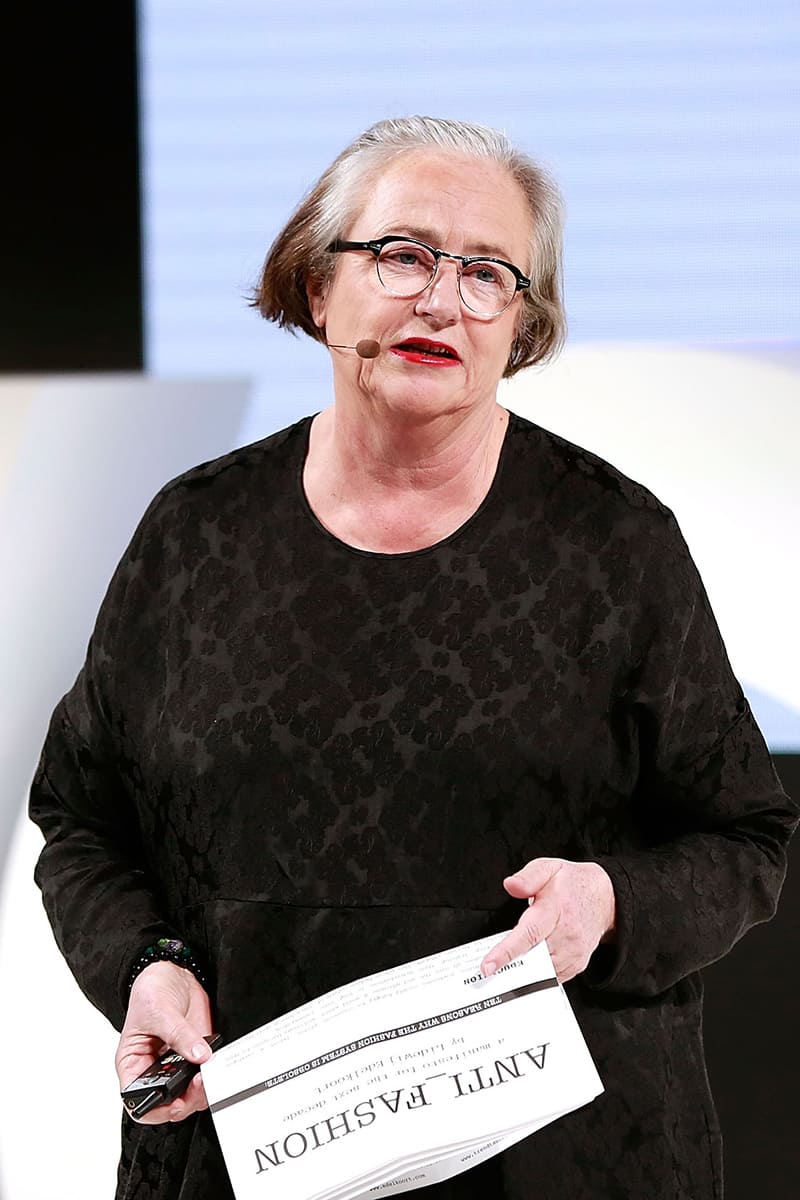 © John Phillips